Turbo Charging Output Since 1996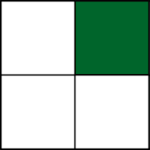 Benefits Of Precut Webs
---
Increased & Faster Production
Irrespective of Existing Saw Capacity
---
Irrespective of a plant's saw capacity the use of precut Turb-O-Webs will increase the speed of delivery of cut parts to the assembly area.
Turb-O-Webs supplement the truss saw output at the rate of one (1) Turb-O-Web for every three (3) parts cut in-plant.
Jobs arrive at the assembly 33% faster.

If a plant is serious about increasing truss production, an increase of 33% more cut parts to the jig per hour is an obvious first step.


Buy Speed Without Capital Investement
Turb-O-Webs provide increased production faster.
Re-focus efforts on assembly to maximise benefits.
---
Precut Turb-O-Webs
Available from Programmed Timber Supplies
Call Programmed now for more information, or to get started !

02 9623 7866